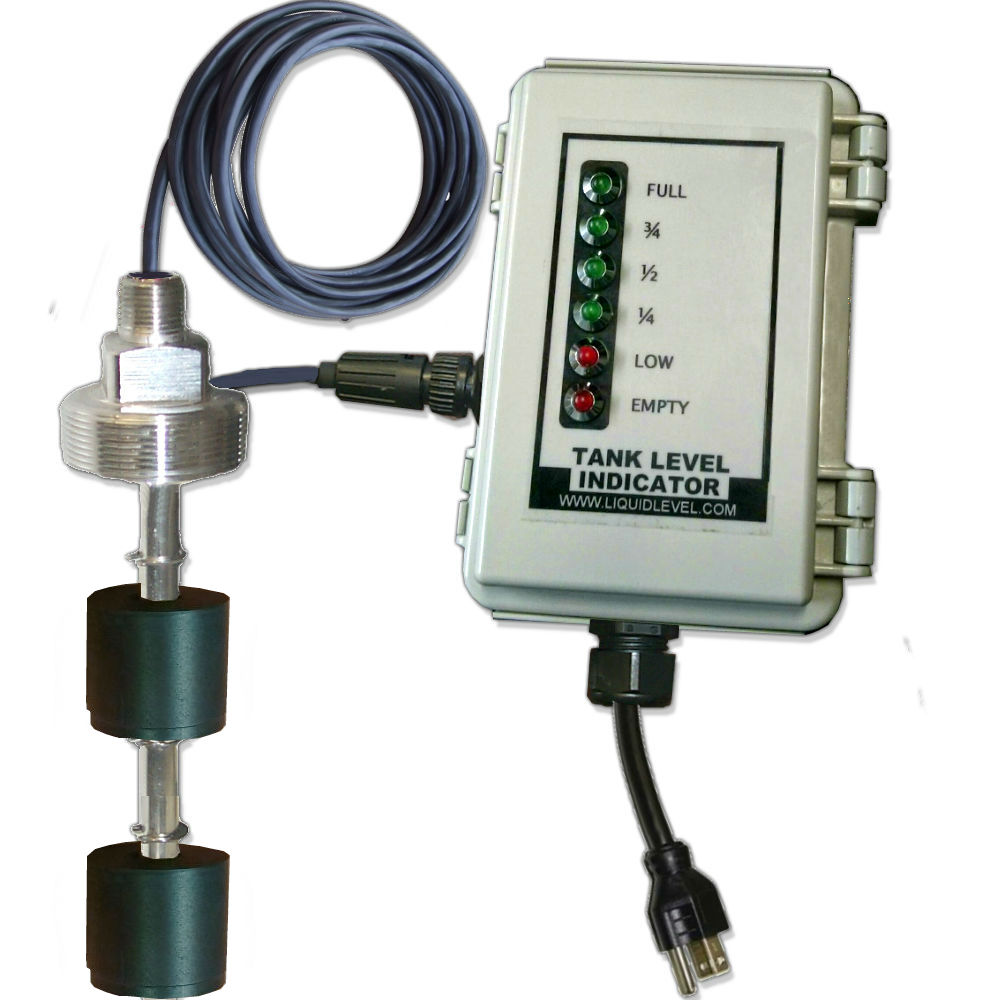 Details
The LKI series is a convenient solution for liquid level indication. They are constructed out of 316 Stainless Steel, Brass & Buna or Polypropylene, and are available in lengths up to 8 feet long. The LED indicator lights are housed in a ABS plastic wall mountable Nema-4x enclosure and plug into a standard 120vac outlet. The lights provide clear tank level indication reading of Full, 3/4,1/2,1/4,Low, & Empty. The floats are equally spaced along the length of the stem. As the level in the tank rises each float trips an internal reed switch which powers each corresponding LED light.
*Relay outputs and different voltages are available by request
Key Points
Rugged construction
Custom lengths
Various materials
Economical
Relilable
Delivery
These sensors are made to order. Typical lead time is 7-10 business days.