Innovative Components-APT PR-3.18.16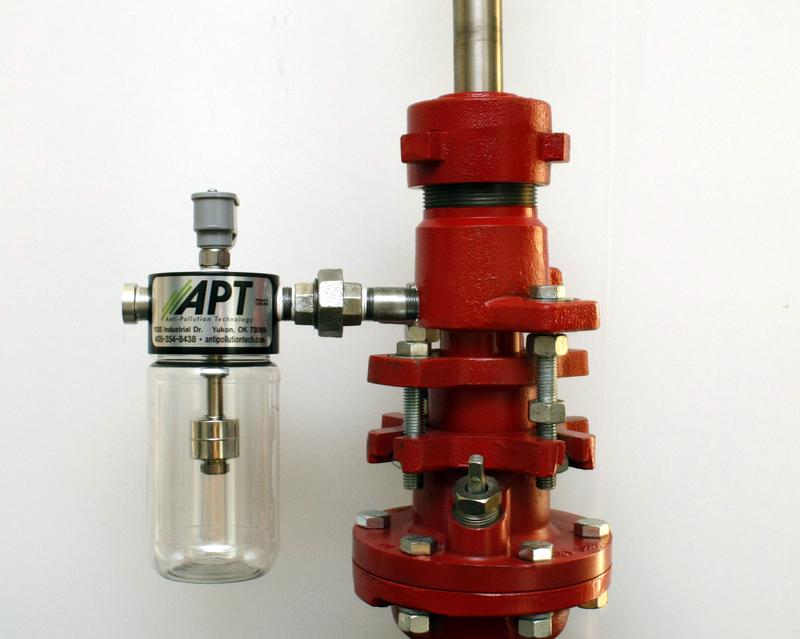 An Innovative Leak Detector Part Keeps Revenue From Trickling Away
Innovative Component's Custom-Built Part for Stuffing Box Leak Detector Helps Keep Oil Wells Pumping and Oil Companies Operating Efficiently.
Over the last several years, oil companies across America have made great strides in becoming more environmentally friendly. However, not all of the actions taken have been multi-billion-dollar initiatives on alternate fuel research or other green energy projects. There are advances happening right on the drilling fields of the Great Plains, featuring products that are highly effective and very affordable.
Since 1991, Oklahoma's Anti-Pollution Technology (APT) has been engineering environmentally responsible products for the oilfield. Five years ago, they began working with Innovative Components, a leading manufacturer of custom liquid level float switches and temperature sensors, on a redesign of a product created to potentially save oil companies millions: a stuffing box leak detector.
A stuffing box is a sealed assembly for rod-pumping oil wells, used to contain fluids from spilling onto the surface and causing ground pollution. Most traditional oil-bearing formations contain massive amounts of salt water, which are pumped from the well bore along with oil. This affects the lubrication within the stuffing box, which wears out the packing and results in sealing problems that can potentially lead to environmental hazards should the oil and salt water spill onto the ground.
"A stuffing box is going to leak. It's not a matter of if, but when," said APT's Jeremy Bird. "If it's not caught early, it could mean hundreds of barrels on the ground and hundreds of thousands of dollars in cleanup…at least."
To help prevent these potential disasters, APT patented a stuffing box leak detector to effectively shut down rod-pumped wells when leaks occur. And they've turned to Innovative Components to design and manufacture a custom-made kill-switch to shut down wells whenever there's a leak.
Assisting customers in the design of liquid level control systems is Innovative Components' specialty. Since 1992, Innovative Components has provided solutions to a wide variety of industries by incorporating their products.
"What I've liked most about Innovative Components from the beginning is their ability to work with me and create a product specific to my needs," Bird said. "I sent pictures, and they turned around quickly with a prototype and we've been going from there. And their price is very competitive, which is a big deal to any business."
Innovative Component's Pete Meade added, "We work closely with clients all over the country and design and build unique controls for their application. People call us and explain what they are trying to do…many times not exactly sure how to do it.  We listen and come up with solutions and then design products specifically for the application.  We then produce CAD drawings and prototypes for testing.  Once everything's finalized and approved, we get to work delivering the product. It's been great working with APT over the last five years, and we look forward to continuing the relationship."
Over the years, APT and Innovative Components have made small modifications to the kill switches. Every stuffing box will leak a couple of times a year, but with these detectors, oil companies can continue to run effectively and efficiently without the worry of a dangerous spill.
"A typical ground pollution cleanup is somewhere in the area of $100,000-150,000," Bird said. "Even worse, you can hit a river or a lake if that fluid reaches out far enough, and they'll have to do a full cleanup with Hazmat crews… That can run millions of dollars. Or you can buy a whole bunch of leak detectors for the cost of one spill."
For more information about Innovative Components, visit: https://www.liquidlevel.com.