Craft breweries maximize up time with liquid level float switches and controls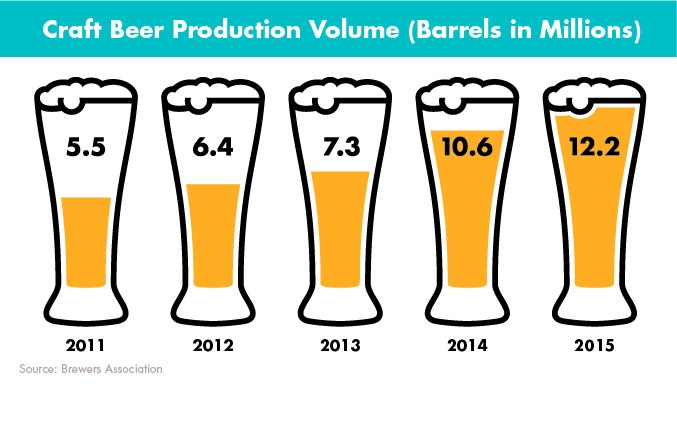 The craft brewery business is on the rise, up 10.9% over the last 10 years. With many different local microbrew companies popping up everywhere there is lots of good beer to enjoy. These companies are growing and so is the need to store, craft, and transport all the different liquids necessary to make the next great IPA.
The fluid handling processes, treatment, and storage is critical for these companies to succeed. Innovative Components is a leading manufacturer of liquid level float switches, sensors, and controls. We can custom make a two level stainless steel float switch that will control pumps, valves, and alarms. These float switches can be used in many different applications surrounding the brewery industry, including waste water treatment, potable water handling, fermentation, filtration, and bottling.
Our experienced engineers will work directly with you to custom design a float switch to meet your specific needs. We can position multiple floats on a single shaft, we utilize high grade 316 stainless steel, and have hundreds of different mounting options including sanitary flanges and threaded fittings. The craft beer industry is here to stay and Innovative Components is here to help you succeed.